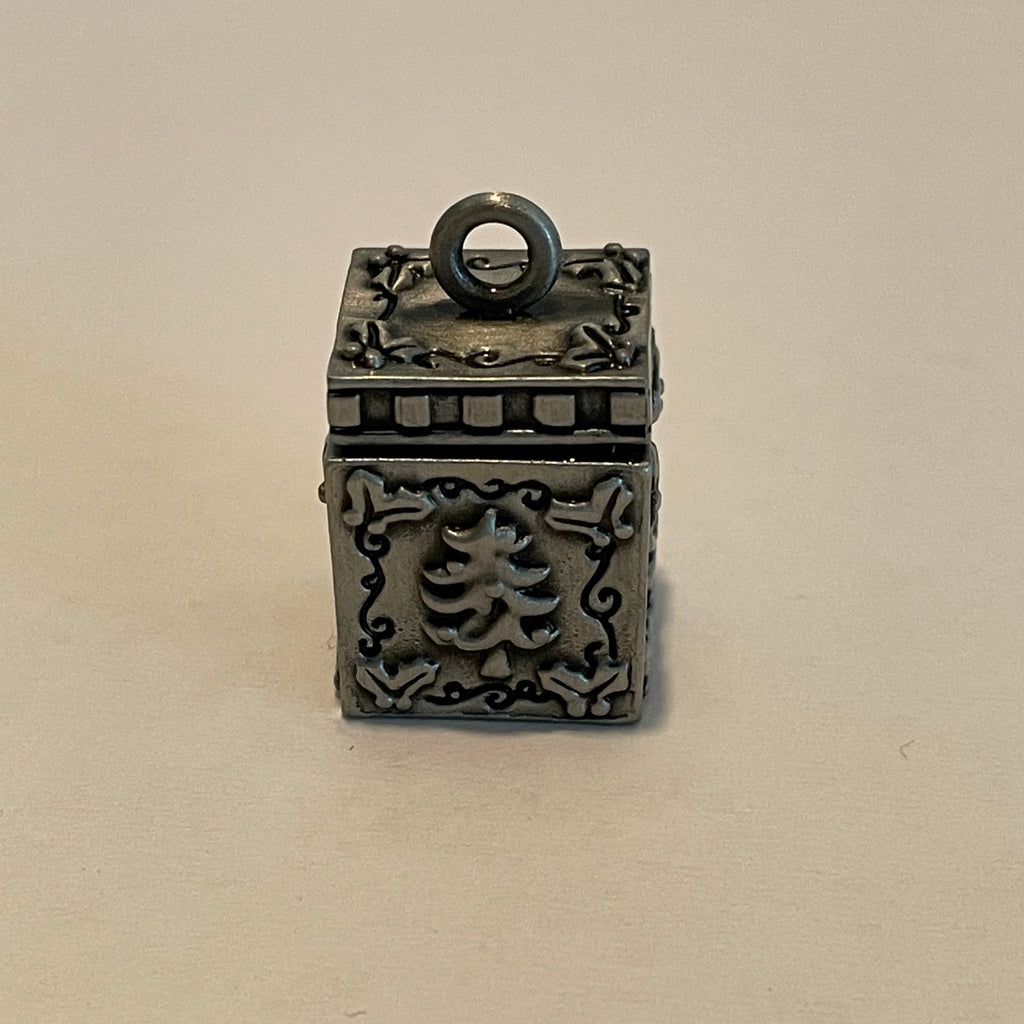 Christmas Box
$ 10.00
Decorated with evergreen tree symbols, this tiny box is meant for Christmas fun.
The loop allows it to be strung on a ribbon and worn as jewelry, tied on a package, or used as an ornament.   Put in a tiny note, a bit of evergreen, or the the tiniest of treasures.
less than 1" it is a wonderful holiday gift.