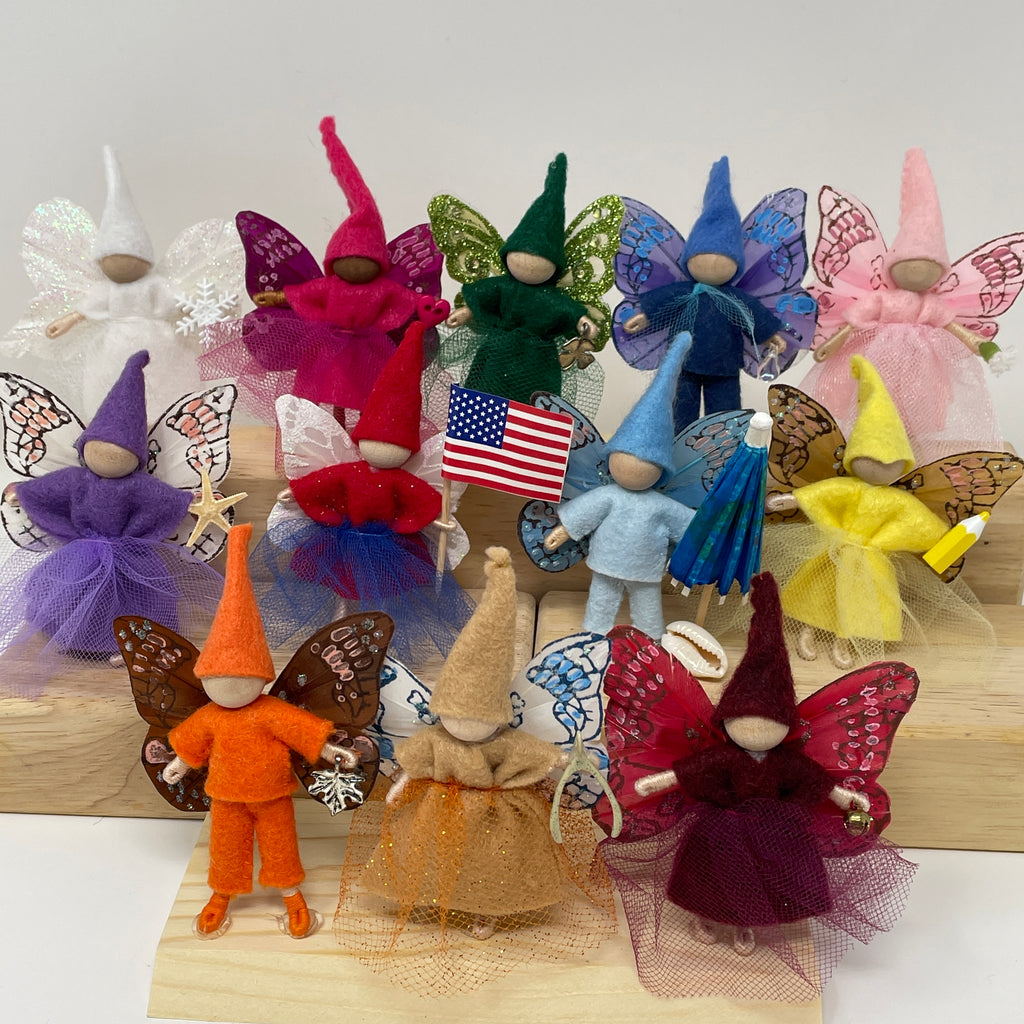 Fairy of the Month
$ 20.95
Flutter through each year celebrating the magic of each season with our Calendar Fairies. These magical little fairies are the perfect pocket plaything for dollhouses, fairy gardens, or holiday table. Each is a one-of-a-kind original. Each fairy is dressed according to the month's celebrations.   Historically they are a best seller!  

sold separately.... Request a specific month, pants or dress, and skin tone.
OR would you like to receive one at a time over 12 months?  we can do that!
https://thetoyboat.com/collections/littles/products/fairy-of-the-month-club

age: 4+

measurement: 3"