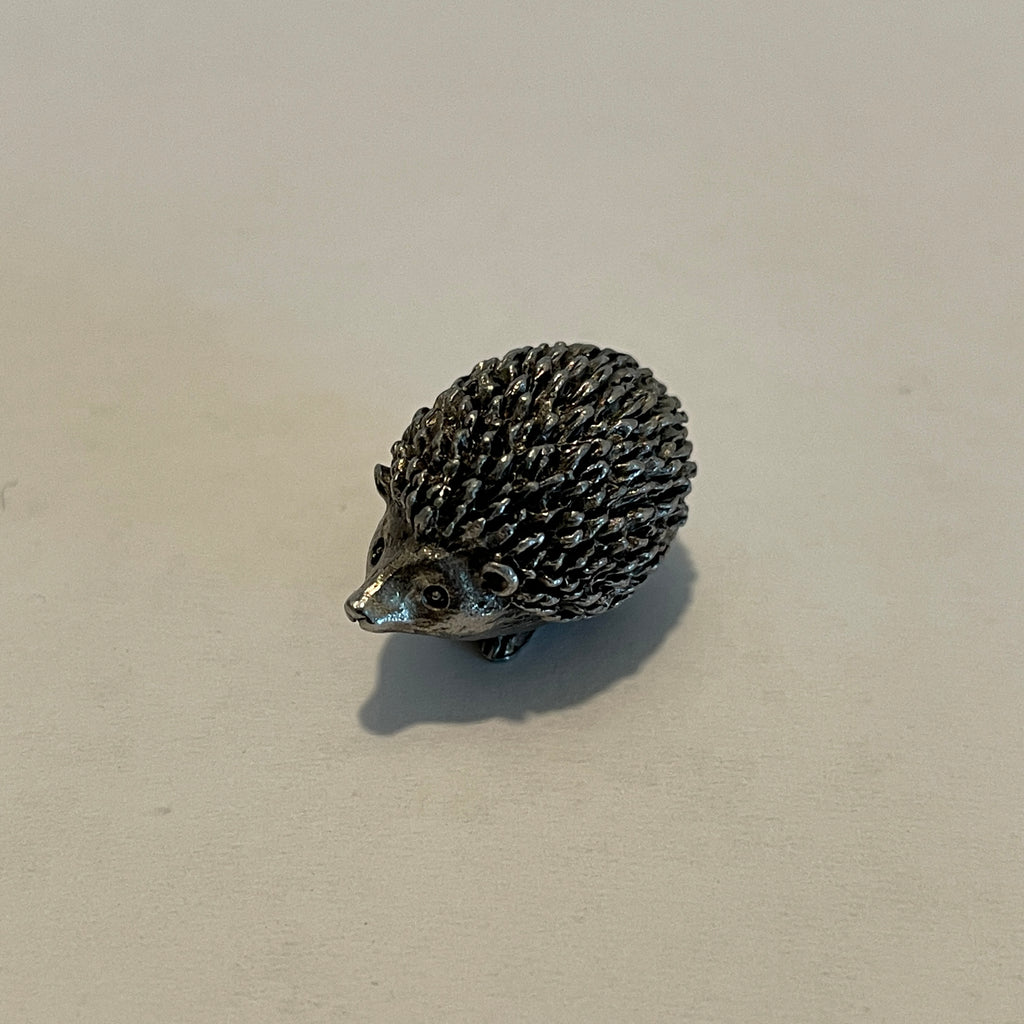 Hedgehog Token
$ 6.00
Hedgehogs are a symbol of calm, and practical behavior. These small creatures curl into a  neat little ball when they feel they are endangered. Nothing dare takes a bite of this prickly sphere!

Our 3/4th" metal hedgehog is far less prickly, and will cause great pleasure to hold in your hand.  Each comes in its own little drawstring bag.
A personal favorite.